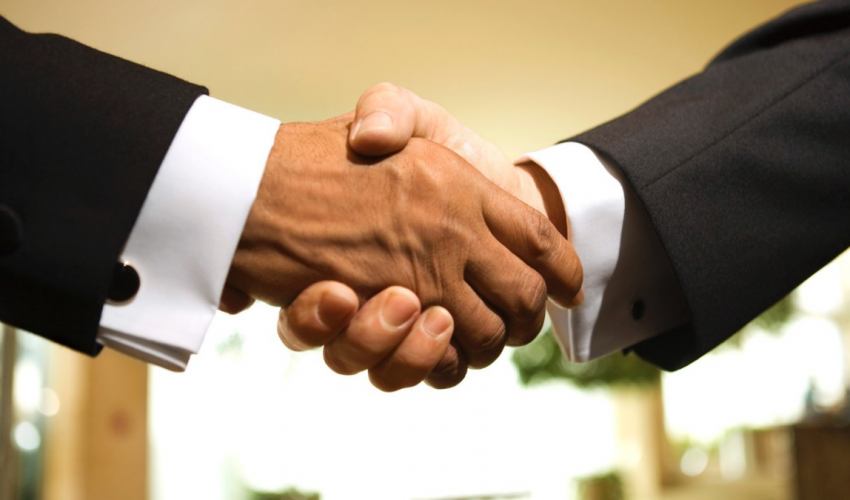 Dennis is recognized as a leader in the commercial and industrial real estate industry in Kosciusko County and Northern Indiana. Dennis has over 30 years of experience in commercial real estate. He is involved in all facets of the real estate process including general sales and leasing of office buildings, industrial facilities, retail, investment real estate sales, property development, and property and facilities management. 

Prior to his commercial real estate success he has been the Chief Financial Officer of several manufacturing and administrative business operations over his career. Dennis has developed a vast network of business professionals to handle most any business situation. His talents are defining the needs of various endeavors, assessing the resources necessary to accomplish the task, and bringing together those collaborators who can complete the mission. 

Dennis is a principal owner of Investors' Realty, a Commercial Real Estate Brokerage Company. The firm, established in 1982, is one of North Central Indiana's premier Real Estate Brokerage Companies. Dennis is also a principal with Anthony Wayne Business Exchange, a financial services company specializing in matching buyers and sellers in a business sale transaction. AWBE has three offices located in Fort Wayne, Warsaw, and Indianapolis, Indiana. Dennis has developmental interests in several other entrepreneurial ventures and continues to help others develop their ideas. Other services provided by the companies include sourcing acquisition and expansion funding for many types of business and real estate transactions. 

Dennis is one of the founding members of the Succession Consortium. The Consortium works proactively with business owners and their existing advisors to formalize their business and personal succession planning objectives. The Succession Consortium is comprised of a diverse group of local companies that specialize in law, accounting and tax practice, commercial real estate, business valuation, organizational development, financial advising, insurance and risk management, operational development and business intermediary services. This grouping of companies, experts in their industry, focuses on "Collaborating for Business Success in this Generation and the Next".

Jerry has been involved in real estate for over 35 years. He is involved in all facets of the real estate process including general sales and leasing of office buildings, industrial facilities, retail, investment real estate sales, and property development. Jerry is consistently successful in conceptualizing, developing and orchestrating internal and external sales and marketing initiatives to support real estate transactions. 

Prior to his commercial real estate success, he had been the Marketing Vice President and Sales Manager for several home manufacturers, with national distribution. 

He has developed contacts and resources to identify the best location for a client's commercial operation, and introduce the owner to the architect and building contractor. He is skilled to evaluate the investment for the best returns to justify the acquisition or new construction. Where necessary, Jerry, through Investors' Realty, has a substantial list of qualified lenders ready to meet and evaluate any project. 

Jerry's many years of working with business owners and investors provides a wealth of foundational experience that garners frequent compliments about his professionalism. 

Robert Doyle

Robert Doyle is a 14 year veteran of creating financial solutions for businesses and individuals.  Robert has conceptualized and implemented lending solutions for all types of business owners and commercial real estate investor clients. His expertise includes both traditional United States banking organizations and non-traditional capital sources such as Private Equity Investment Banking as well.
His expertise in the evaluation of commercial client loan needs enable him to implement the most cost effective strategy to structure a loan to fund the business purpose, refinance or recapitalize existing debt, growth capital for business expansion, Merger & Acquisition opportunities and all other business purposes.
He has developed and maintained qualified relationships with a large variety of sources nationwide that provide capital for transactions including, Business ownership transfer, Commercial Real Estate, Multifamily, Office, Hotel, Industrial, Retail, Professional Practices, Business asset acquisitions, Lines of Credit, and Private Equity.
Robert has been Founder and Managing Partner of the lending services division of a wealth management firm.  He has extensive experience with major US Banks in the Mortgage Department, managing loan production, client & affiliate relationships.  Additionally, he has managed critical IT database resources.
Mr. Doyle has specialized knowledge in and has acted as a Consultant in the wine industry with wholesale/retail strategic planning experience and execution with start up ventures through market expansion for a mature business.  He has additional background skills as a Sales & Marketing VP for a national technology consulting group that introduced significant technological innovation solutions for Fortune 500 clients, Government Agencies and Industry.
Robert has earned both graduate and undergraduate degrees from Indiana University and was the recipient of a merit graduate scholarship to study at Roosevelt University's Marshall Bennett Institute of Real Estate in Chicago.

Nicholas Spitler has worked as Retail Manager for a major Indiana-based retail distribution & service corporation that focuses on the automotive industry.  Nicholas was promoted to management with the mission to progressively improve three under-performing retail stores in a 941 company-operated store chain in 22 states, all with the intent to improve productivity while increasing sales with higher margins.  During his tenure Nick regularly won the President's highest annual performance awards for year-to-year improvements.
Nick has an Indiana real estate license, focusing on selling and leasing commercial income producing properties.
Nicholas also works as a broker for Investors' Realty affiliate, Anthony Wayne Business Exchange, assisting main street business owners transitioning their businesses to the next generation owner.  He conducts succession planning activities to design exit strategies for owners' requirements.  His service requires in-depth interviews with prospects to insure the best outcome for a successful closed transaction.  Nicholas manages due diligence activities commensurate with best practices to satisfy complex negotiations between the contracting parties.  He leads and informs business entrepreneurs on how to start a business and/or acquire a franchise, and consults with business owners to make decisions on expanding and/or acquiring other businesses.
He has sales experience as a representative with a national service corporation, with territories operated much like a business. Among other things, his responsibilities entailed retaining the current client base by renewing contracts, and understanding clients' businesses so they could maximize productivity and benefit from all of the products offered.  Additionally, he negotiated service agreements with new clients, thereby providing a variety of their respective industry needs, as well as providing managed services that controlled clients' inventories as needed, while focusing on cost effectiveness.